Restaurant open every evening (7/7)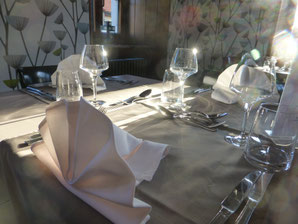 In our restaurant every dish is "fait maison" and freshly prepared by our chefs. Whenever possible we give preference to products from our area.
We would like you to discover some regional specialities - interpreted in a new way.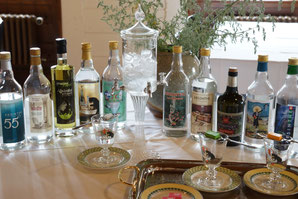 Absinthe is our great passion!
Our bar offers a selection of more than 30 different types of Absinthe from the Val-de-Travers. You can enjoy an Absinthe as apéritif or after-dinner-drink. We also use them in starters, sauces, desserts - and sometimes even in our salad dressing...
open every evening (7/7)
17:30 - 22:00
open for lunch on 
Fridays only
11:30 - 14:00
Please contact us if you would like to organise a group lunch outside these opening hours 
All our wines are swiss and grown within a perimeter of 77 km around Sainte-Croix